About Bosch Security and Safety Systems
Protecting lives, buildings and assets is our aim. Our product portfolio includes video security, intrusion detection, fire detection and voice evacuation systems as well as access control and management systems. Professional audio and conference systems for communications of voice, sound and music complete the range.
Bosch Video Analytics and AxxonSoft VMS. Cut server expenses when using video analytics and smart forensic search
A key challenge for intelligent video systems is higher project costs caused by increased computing load. When a VMS starts using server-side video analytics, the available number of cameras drops down substantially. The peak server load is caused by decompressing video streams and tracking objects.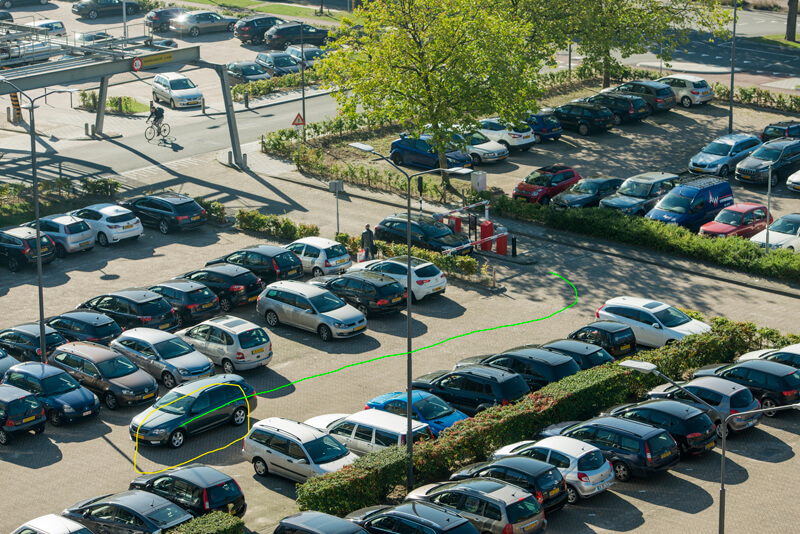 The solution combines Bosch Video Analytics at the edge with intelligent capabilities of AxxonSoft VMS. Server load is significantly reduced as the most resource-intensive calculations are performed on board of camera. The VMS receives events fr om Bosch Video Analytics, as well as "raw" metadata (scene descriptions), including coordinates and size of each moving object within the scene. The metadata is essential for AxxonSoft intelligent tools, such as scene analytics or tracking objects with PTZ cameras. Also, the metadata is saved in database for instant criteria-based forensic search.
In addition, video analytics at the edge makes managing data far easier. You can decide which information to stream, such as streaming video only when there is a moving object or when an alarm is triggered. This significantly reduces network strain and storage requirements. Intelligence at the edge also can make your surveillance infrastructure more robust and reliable. Every smart camera operates independently so there's no need for a central analytics server. Decentralizing intelligence in this way means that a system can easily be scaled by adding more cameras. In the event of one camera failure, the rest of the system will maintain full performance.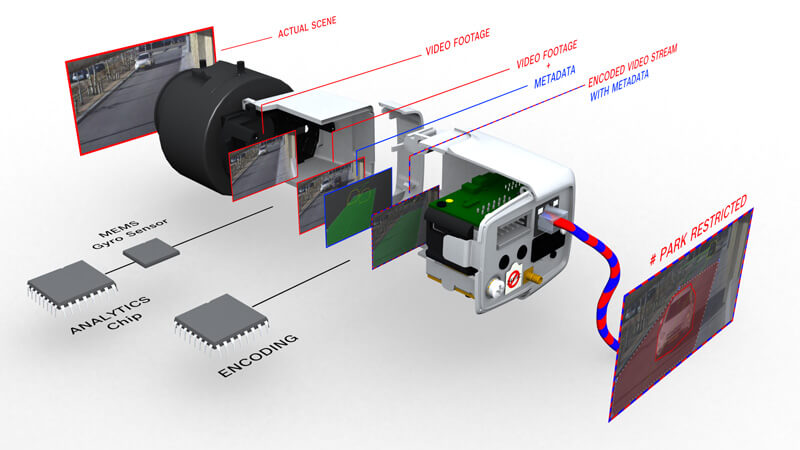 Make the best use of cost-effective intelligent video surveillance with Bosch cameras and AxxonSoft video management software
Connect up to 10 times more cameras per server
Bosch Video Analytics at the edge does not increase burden on server. Distributed computing utilizes all available resources from edge devices and workstations, which allows you to cease sacrificing number of video channels per server.
Get benefits from both edge and server-side analytics
You can apply Bosch Video Analytics as well as AxxonSoft scene analytics at your choice. In both cases Bosch cameras take over most of the computing load, making the system more cost-effective, reliable, and flexible.
Track objects with digital zooming
AxxonSoft Autozoom technology uses object coordinates calculated by Bosch cameras. This technology enlarges the area of the scene wh ere moving objects are located, following them in the field of view.
Track objects with multiple cameras
AxxonSoft Tag&Track Pro receives object coordinates from fixed Bosch cameras with embedded video analytics and enables a PTZ camera to follow the object. One PTZ camera can use object coordinates calculated by multiple Bosch video cameras.
Find the recorded events of interest in seconds
Recording metadata from Bosch cameras along with video stream, AxxonSoft MomentQuest smart forensic search helps you quickly find what you are looking for in a huge video footage. Just set the search criteria: motion in area(s), crossing a line, object speed and size, etc. The system displays the relevant video thumbnails within seconds.