Being an Intel Gold Partner, AxxonSoft has access to Intel's latest technology and resources, including the powerful Intel® Distribution of OpenVINO™ toolkit. To achieve this status, AxxonSoft had to meet strict requirements, such as demonstrating expertise in Intel technology, providing excellent customer service, and meeting sales targets. As a result, the company can benefit from exclusive advantages, such as direct access to Intel's technical support and training programs.
This strategic partnership allows AxxonSoft to leverage Intel's technology to develop state-of-the-art video management software and physical security information management solutions. This collaboration has enabled AxxonSoft to enhance its software with cutting-edge capabilities and has given the company a competitive edge in the security industry.
About Intel Corporation
Intel powers amazing experiences through a diverse product line and exciting partnerships. Intel's strategy is a virtuous cycle of innovation - the cloud and the data center, the Internet of Things, memory and FPGAs all bound together by the goal of greater connectivity and enhanced performance. Intel's global team, over 107,000 strong across 58 countries, is a powerhouse of engineering and technological excellence that empowers solutions to the world's toughest problems while creating the technology of tomorrow.
As one of the biggest computer chip companies, Intel controls roughly 90% of the market for microprocessors that act as the brains of desktop, notebook, and server computers. It has dominated the PC chip market from the early x86 processors to Pentiums to today's Core technology. Intel, the world leader in silicon innovation, develops technologies, products and initiatives to continually advance how people work and live.
AxxonSoft and Intel Partnership
AxxonSoft is a Member of the Intel® IoT Solutions Alliance. A global ecosystem of more than 800 industry leaders, the Alliance offers its Members unique access to Intel® technology, expertise, and go-to-market support - accelerating deployment of best-in-class solutions.
AxxonSoft is a Member of the Intel® AI: In Production community that provides a wide range of offerings and capabilities to reduce the challenges of developing AI-centric video solutions. You can discover Intel's AI developer resources and the community of equipment providers, software and analytics providers, system integrators, solution aggregators, and cloud service providers that can help accelerate your AI success.
Benefits of Intel® Technology in AxxonSoft Products
How Intel® technology will help you build value-added solutions with AxxonSoft products.
Seamless Video Management: AxxonSoft Axxon One Powered by Intel Xeon Gold 6338N
Performance and Validation Report

Unlock the potential of intelligent video management with the collaboration between AxxonSoft's Axxon One software and the Intel Xeon Gold 6338N processor on the Dell PowerEdge R750 server. This dynamic duo brings you a smooth and high-performance video management solution.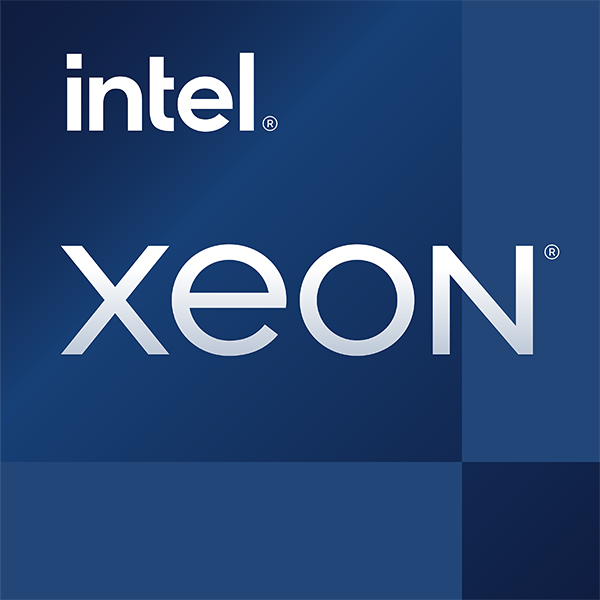 streams can be recorded simultaneously through the integration, ensuring seamless capture of every moment.
Enhanced Performance
With the Intel Xeon Gold 6338N, your video management system gains a significant boost in processing power. It's like having a high-performance engine under the hood, ensuring your video feeds are handled with ease.
Reliability
The Dell PowerEdge R750 server, powered by Intel Xeon Gold 6338N, offers top-notch reliability. Your video management system operates seamlessly, 24/7, without hiccups.
Efficiency
Thanks to the efficient use of Intel Xeon Gold 6338N's processing capabilities, Axxon One optimizes resource utilization. This means you can run multiple video streams and analytics without sacrificing performance.
Getting started with Axxon One on the Intel Xeon Gold 6338N and Dell PowerEdge R750 is a breeze. Our software seamlessly integrates with the server's hardware, allowing you to set up video management system quickly and efficiently.
Whether you're managing security for a large organization or a small project, this integration provides a comprehensive solution tailored to your requirements.
AxxonSoft and Intel Xeon Gold 6338N on the Dell PowerEdge R750 unite to offer a video management solution that combines cutting-edge technology with a user-friendly approach. Say goodbye to video management complexities and welcome a smoother, more efficient way to monitor surroundings.
Intel® Distribution of OpenVINO™ Toolkit
OpenVINO™ is a toolkit for computer vision applications which extends workloads across Intel® hardware (including accelerators) and maximizes performance.
Intel® Distribution of OpenVINO™ toolkit is applied for neural network inference in the AxxonSoft AI analytics tools that help to detect:
dangerous behavior by a specific pose (Behavior Analytics);
fire and smoke, e.g. forest fires;
suspicious items left in public areas;
specific types of objects, such as humans or vehicles.
According to the test results obtained by AxxonSoft, neural network inference performance rises by 8.3x when using OpenVINO™ toolkit on an Intel® Xeon® E5-2630 v3.
Intel® Quick Sync Video
Intel® Quick Sync Video is a technology available on Intel® processors that provides hardware acceleration for H.264 or H.265 video decoding. Intel® Quick Sync Video is integrated in AxxonSoft products for live and recorded video.
Using Intel® technology along with AxxonSoft products leads to:
Reduced footprint on server CPU performance, especially when decoding H.265 video feeds.
Dramatically improved decoding times.
Servers can handle more concurrent video streams at HD resolution and even higher.
More cameras can be connected to a single server, reducing hardware expenses and support issues.
You can show more video channels on the client computer or use client computers with lower performance specs.