AxxonSoft Announces New Opportunities for Partners
04/09/2012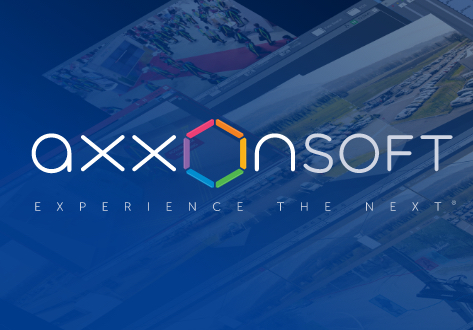 On March 19 and 20, AxxonSoft together with its technology partners Pivot3 and Cisco held the first open security certification workshop in Kiev where they announced new opportunities for partners.
Opening the workshop, Alexander Kurinnoy, Director of AxxonSoft office in Ukraine, pointed out that the three companies entered in a partner consolidation to launch 100% reliable software and hardware solutions for integrated security systems which shall work 24/7/365.
Experience shows that trying to save on security systems results in negative consequences such as lack of the capability to analyze past events or even the need to re-install the system. In addition, some facilities are of a strategic importance and any mistake here would be too costly. To address these and other issues, AxxonSoft is now moving into a new area of activity to take a comprehensive approach to this.
Together with partners, AxxonSoft specialists have set up an expert knowledge center to develop an integrated security architecture for facilities of any complexity or size. By sending a request to AxxonSoft a partner obtains a finalized offer from the experts which is optimal in price as well as in its network infrastructure architecture, video server hardware, and the selection of software, cameras, etc. As a result, the partner does not need to employ highly qualified specialists to develop the technical solution and can simply request and obtain one from AxxonSoft.
The workshop was held in two days. On day one 34 technical specialists from Ukrainian companies received a full Pivot3 course and successfully passed the test to obtain Pivot3 Technical Specialist certificates. The workshop was held by Catherina Ryan and Richard Francis, Pivot3 European representatives.
On day two various company directors and sales managers, in all 42 representatives, learned about the basics of building video surveillance systems using Pivot3 equipment and technology. All participants saw the cutting-edge technology in action and praised its capability. It was followed by a talk from Denis Safonov, a Cisco representative, who spoke about the role of IP networks in integrated security systems. In his captivating presentation he highlighted the importance of having the right network infrastructure when integrating both distributed architecture and smaller facilities' security systems.
Dmitry Gorbanev, AxxonSoft Technical Director, spoke about the new capabilities of the Axxon Intellect Enterprise hardware and software suite. He also shared some insight into the product development, listened to the partners' comments and answered their questions. The event ended in a roundtable discussion around the workshop's key issues, examples of executed projects, products' development prospects as well as prices, manufacturers' warranty and maintenance.
"Today AxxonSoft, being the leader in the development of intellectual security and video surveillance systems, does not limit its activity in Ukraine to only selling software. One of our priorities is equipment and design solutions distribution. This is why we always search for high-quality hardware products to use in our comprehensive solutions. And Pivot3 and Cisco products undoubtedly belong to these,"
said Alexander Kurinnoi, director of AxxonSoft office in Ukraine.
"Our strategic partnership with AxxonSoft in Europe shows a positive development trend. Successful installations at numerous major facilities have charted the right cooperation path and served to prove our joint solutions' reliability. As a result, many developed countries have entrusted us with ensuring the security of their strategic facilities. Our successful record includes installations at 55 London Tube stations and the Hammersmith monitoring center, Mark & Spencer retail chain (with 412 channels) and other facilities which use Pivot3 systems and Intellect software,"
noted Catherine Ryan, Pivot3 manager.