AxxonSoft at International Conference and Exhibition on Border Security
06/15/2012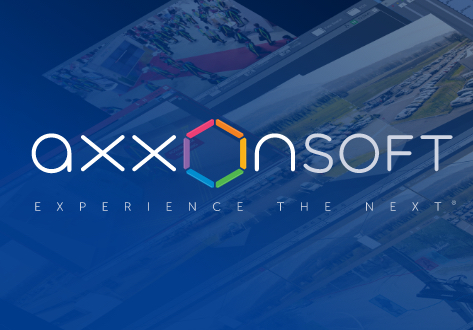 AxxonSoft and its Certified Partner Rosnama For Information Technology participated in International Conference and Exhibition on Border Security held in Riyadh, Saudi Arabia, 2-7 June, 2012.
AxxonSoft presented its Axxon Smart PRO 2.2 video management software with several innovative features including the TimeCompressor fast scene summary tool and the Interactive Map 3D/2D visualization engine. The demonstrated software was integrated with Messoa IP Cameras.
Other highlight products on display traditionally generating keen interest among attendees included Axxon Intellect Enterprise, a software platform for security and video surveillance systems of any scale; Face Intellect, a system for face recognition and search for similar faces in video archives; Auto Intellect, with its license plate recognition and traffic data collection modules; and POS Intellect, a solution for retail loss reduction including video surveillance, control of cashier operations and web-reports.
The booth attracted a wide variety of attendees interested in the physical security solutions with smart analytics in Saudi Arabia. High-profile guests from the Border Guard, the Ministry of Interior and the Ministry of Defense expressed interest in the Intellect Enterprise with its Face and Auto modules that can be utilized in different security applications. The Axxon Smart Pro was also popular with the attendees of all levels thanks to its user-friendly interface and impressive features.
As a result, the International Conference and Exhibition on Border Security proved to be a remarkable opportunity to exhibit AxxonSoft's latest innovations in the field of Video Analytics in the Kingdom of Saudi Arabia. It has resulted in many serious enquiries, which is a worthy materialization of AxxonSoft' and its partner's efforts in the region.
"I would like to thank AxxonSoft for their support during the exhibition. We are confident that with our joint efforts we will have every chance to lead the market and create a remarkable edge in the video analytics sector,"
said Mahmoud Ibrahim, General Manager Rosnama for Information Technology.
"We have established a good relationship with our partner in Saudi Arabia and are ready to serve all market verticals in the country. Our main focus is after sales service and we make sure that our local partner provides 24/7 site support to the end users,"
said Suhail Alji, Director AxxonSoft Middle East.